Contact Info
Thank you for your interest in CYBRARIAN® public computer management software.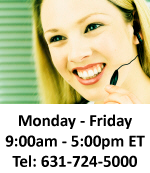 Good morning, our offices open at 9:00 am EDT on Wednesday.
For the quickest response, please use the links below.
Installation, Tech Support, User Enhancements, Usage Reports, Upgrades, and all updates are always available at no cost.
Get a custom Price Quote.
Get Technical Support assistance.

Holiday Closings