Patron Engagement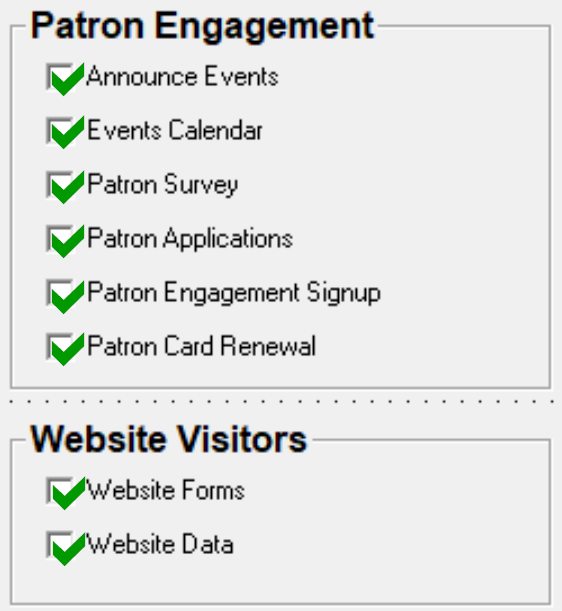 Announce Events
As patrons log off your public computers graphics and text display information on an event targeted to patron interest.
Events Calendar
Patrons can view the CYBRARIAN® Events Calendar on your website.
This Week
Display a graphical listing of all your events for the upcoming week on your patron computers.
Patron Surveys
A variety of patron surveys collect information from your community and provide the analytical data for CYBRARIAN® customizable reports
Patron Applications
Patron usage of your installed applications are analyzed to determine which apps attract the most patron interest.
Patron Engagement Sign Up
Enable patrons to sign up for your newsletters and emails. Send reminder invitations for your events. Patron room reservation reminders by text and email
Patron Card Renewal
Patron reminders 1 month before their card expires.